Shopping Cart
Your Cart is Empty
Thank you for your business!
You should be receiving an order confirmation from Paypal shortly.
Exit Shopping Cart
Click here to add a short description.
Welcome to The "Activation Hour" Radio Show

Bringing Ministry to the Marketplace
This show is awesome! And I'm blessed to be a past guest and I'm looking forward to following the future shows plus continuing the conversation we started on our segment because these topics are important to our everyday lives!!
Thanks Melissa
Mike Glanton, Jr.- Senatorial Candidate/ Featured Guest
The show is so uplifting. You feel like you are just having a chat with good girlfriends. I love the messages thus far. Each guest has poured out a wealth of knowledge and encouragement. Looking forward to more shows in the future.
Christine Walker, Loyal Listener
Thanks Melissa for creating such a warm space of energy and love! I love the way in which the show brings ministry from the four walls of the church into the open arenas of the community!!!

Erika Utley, Mental Health Professional/ Featured Guest
Click Here to Add a Title
Click this text to start editing. This block is great for showcasing a particular feature or aspect of your business. It could be a signature product, an image of your entire staff, an image or your physical location, etc. Double click the image to customize it.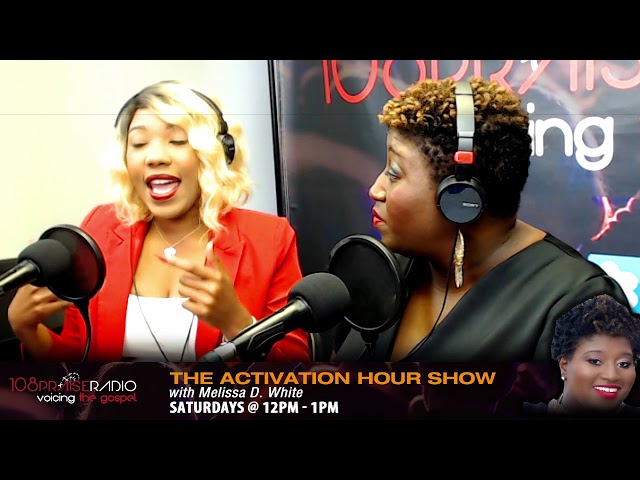 June 30th- "Owning Your Story"
Owning Your Story can set you up for success even when the odds are against you. No one knows this better than our featured guest, Desiree Lee, Best Selling Author, Philanthropist and Founder of AIB Nation! Listen in and learn the power of "Owning Your Story!"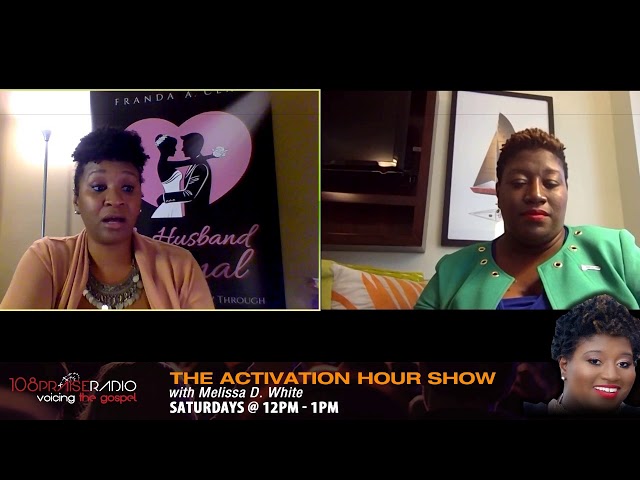 June 16th- "While I'm Waiting"
She took her pain and turned it into a beautiful process of waiting on God's best. Featured guest, Franda Clay, is sharing her story of overcoming loss in her book "The Husband Journal" and pouring out to encourage others during their season of waiting.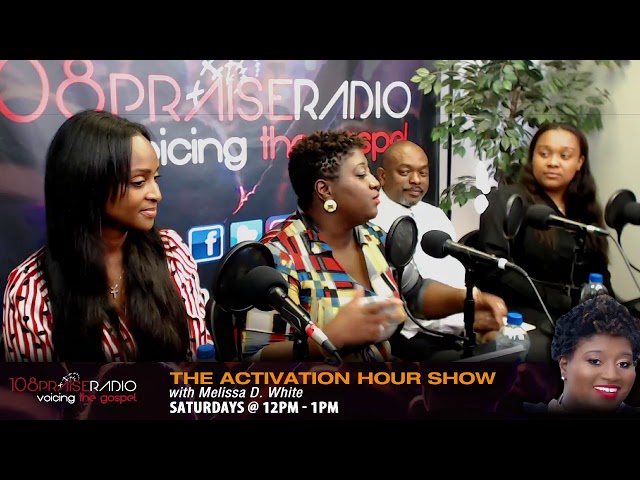 June 9th- "Serving the Least of Them"
30% of ex-offenders return to prison due to not having access to housing. The Spirit Connection Ministry is on a mission to attack this issue and restore hope. Listen in as we discuss the topic, "Serving the Least Among Them" with guests, William Hodges, SCM Chairman & the SCM Outreach Team.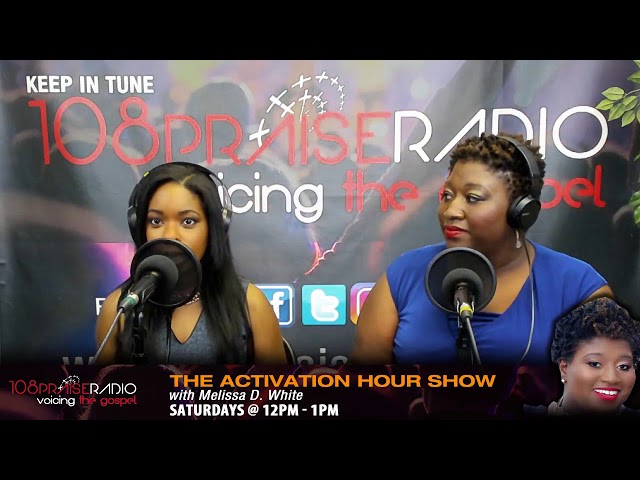 June 2nd "Strategies to Wake Up and Win"
T.V. Host, Media Trainer, Life Manager & Speaker, Jessica Lundy, is giving us a peek into her Strategies to Wake Up And Win! Listen as we talk about things to do to start your day off right, having faith to move and her year of Yes!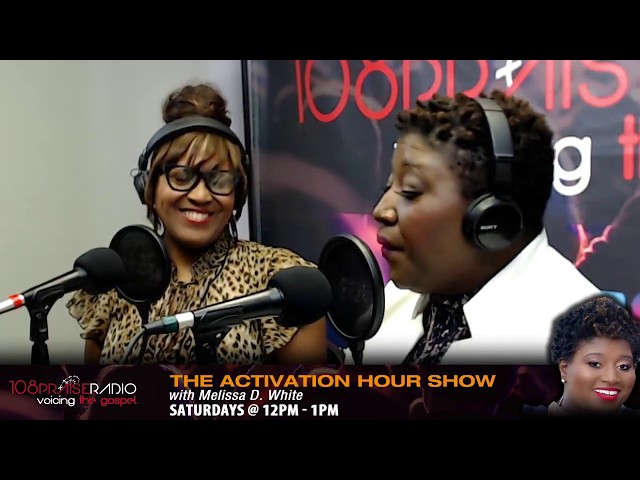 May 19th- "Technology In The Marketplace"
Using technology can be intimidating for some, especially when using it to grow your business. Have no fear! The Technology Evangelist, Sabrina Lowery, is here to help break down how technology can help us win in the marketplace.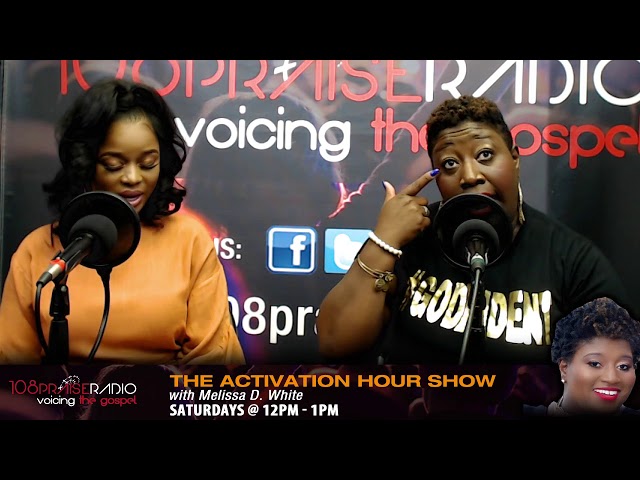 May 5th- "Life Behind The Collar"
Ministry is a high calling, but there is "Life Behind The Collar." Our Featured Guest, Karri Turner, M.Div, is breaking cliques and creating community to pour into the marketplace and ministry. Tune into our conversation on "Life Behind The Collar."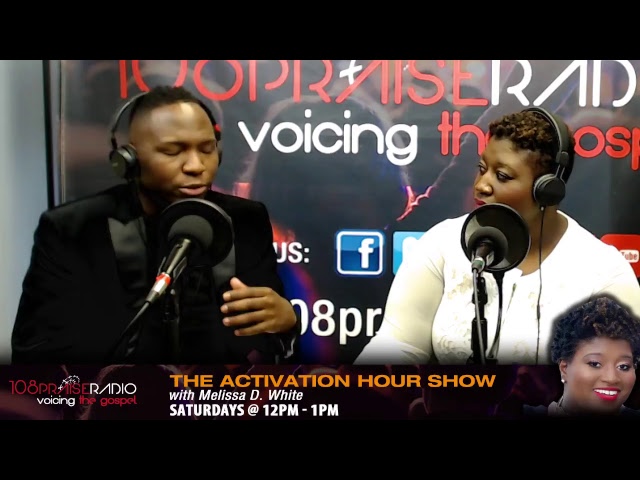 We are all "Set Aside" to do a great work and use our gifts, and our Featured Guest, McKinley Sartin, shares how his life was transformed in making his album "Set Aside." Tune in and Get Activated!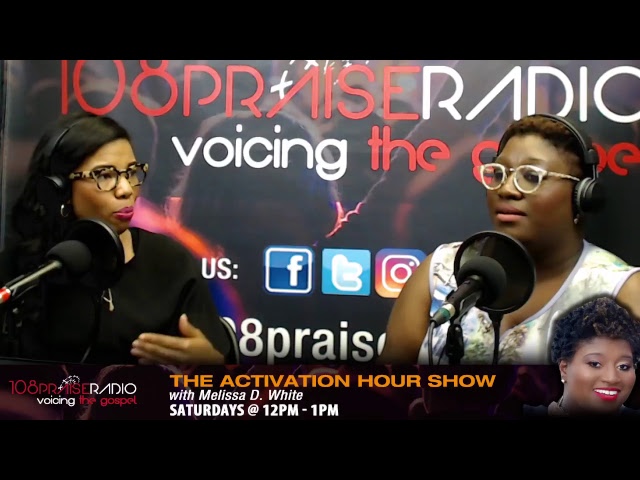 April 14th- "Breathe Again"
Listen in as Author and Minister, Angel P. Devone, shares her story of how she was lead from anxiety and depression and learning how to "Breathe Again."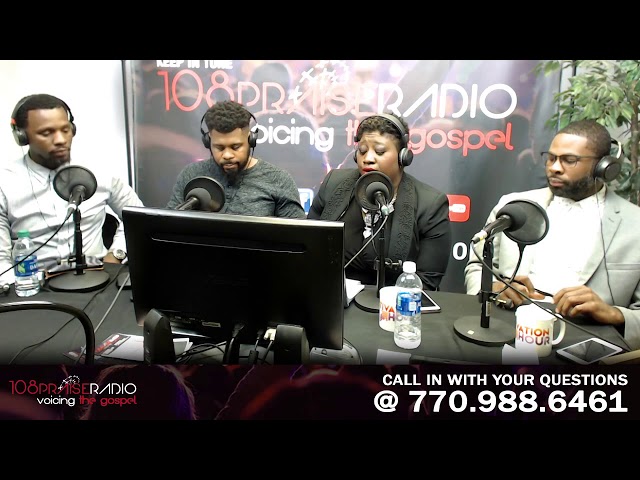 April 7th- "Activating A Generation"
In a time when there is an outcry from this generation for change, we have gathered men who are leaders in the community who are influencers in education, social change and government. Tune in as we share how to "Activate A Generation."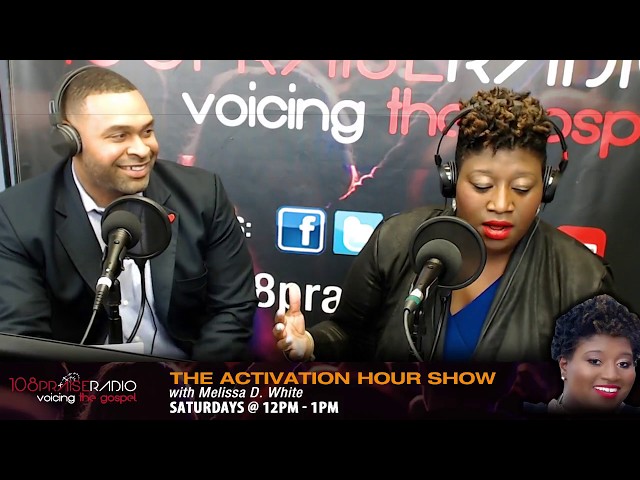 March 3rd- "Connecting The Dots"
Move beyond just exchanging business cards to building authentic relationships with connects that last. Our featured guest, Lawrence Henderson is a Leadership Expert created a new lane for those who are "Connecting The Dots" to not just build businesses, but to build engaged relationships!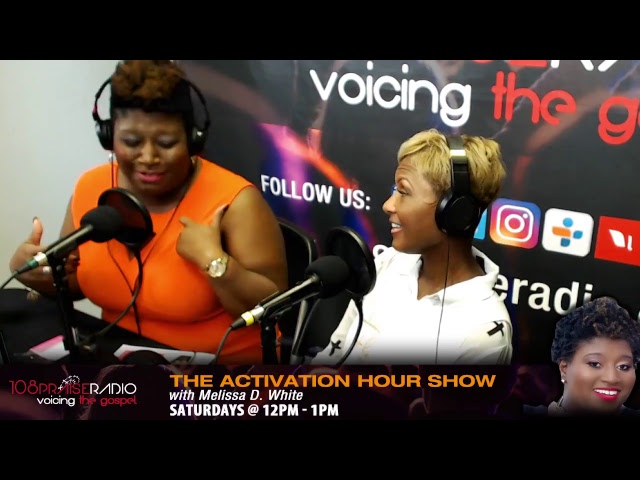 She's on a mission to see everyone live free from the bondage of food and be whole in mind body and spirit. Renee M. Beavers is on a journey to share her plant based lifestyle movement so that we no longer live to eat but "Eat to Live!"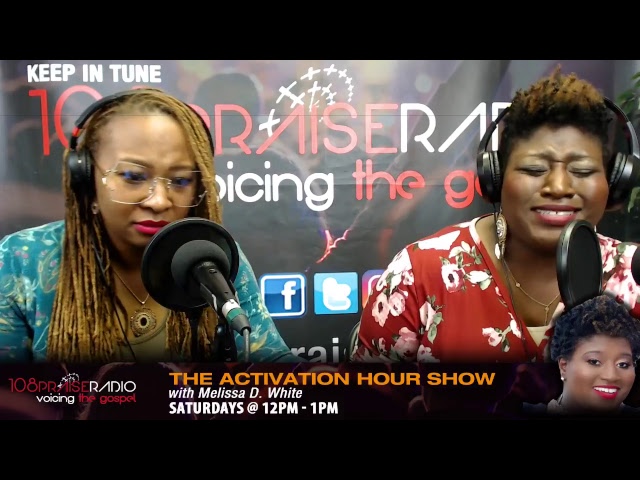 Feb. 10th- "Saving Our Sisters"
Tune in to hear the testimony of former exotic dancer now author, speaker and women's advocate, Sayuri Smith. We discuss the pitfalls of life in the strip clubs, the dangers and tactics of women being lured into prostitution and awareness of human sex trafficking. She shares her powerful story of how God set her free and uses her story to go back and create opportunities for more women to transition from the trap to a whole and God-filled life!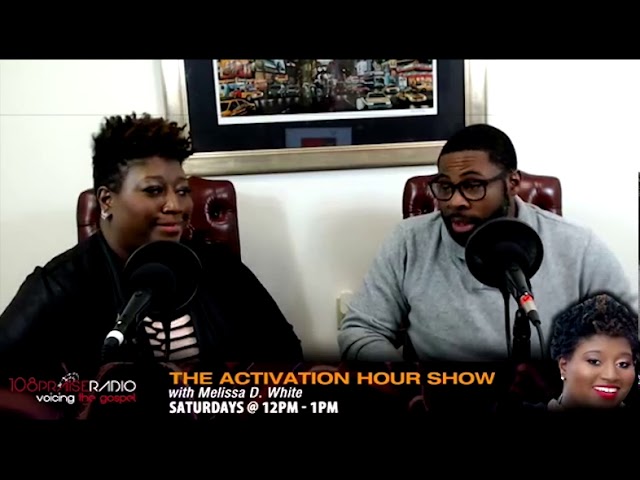 Feb. 3rd' "Lenders, Borrowers & Blessings"
We are Activating Advocacy with our Political Correspondent, Justin Kirnon "JK Speaks," and learning how to be Financially Free with featured guest, Alison Feliciano. Tune in as we get to hot topics in government, and how saving money and credit wisely will help us be a lender and not a borrower!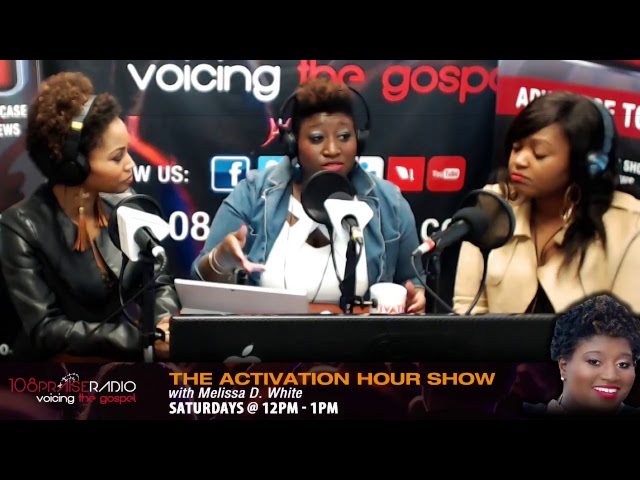 Jan. 27th- "Collaborating for Greatness"
We are all better when we come together, and these amazing women display this in our collaboration for the book "Glambitious Guide to Greatness." Tune in as we chat with Lillie Mae, Tera Carissa and Shanna Jefferson about addressing the things
that stand in our way from working together and how
we all win from collaboration!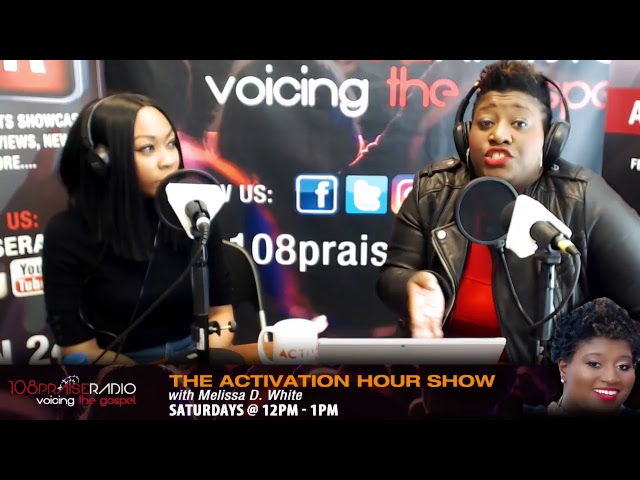 Jan. 6th- "The Faith to SLAY"
Our featured guest, Falon Bonner, has mastered how to have the Faith to SLAY! She has been through the fire and came out with the confidence, courage and testimony to help others live, look and feel their best by walking in faith in God. Tune in for The Faith to SLAY!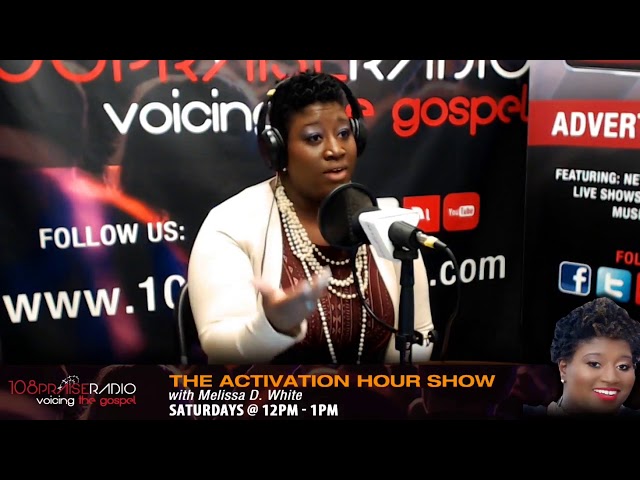 Dec. 30th- "Building Your Tribe"
Your tribe is essential to your spiritual growth and development, and it's so important to surround yourself with a sacred space along the journey. Listen as Sethie Amakye, Founder and Owner of Love Sethie and The Tribe Gathering shares her wisdom and experiences in this episode about "Building Your Own Tribe."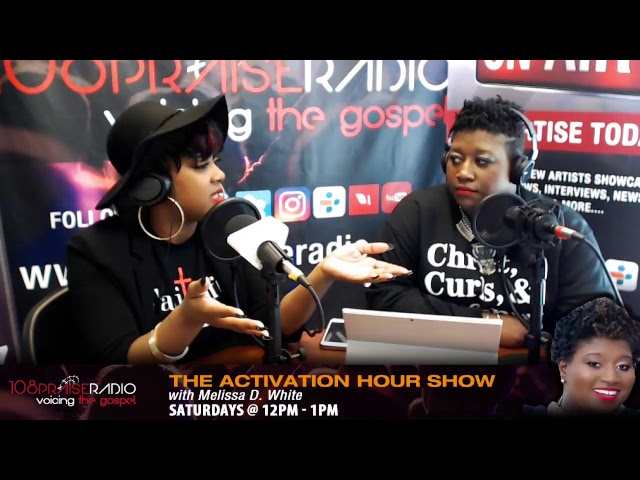 Dec. 16th- "Faith Is A Lifestyle"
She's fun, faithful and fly and she knows that "Faith is a Lifestyle!" Check out our interview with the Founder and CEO of the Faithful Chics Boutique and God and Goals, Crystal Perkins, as we talk about what is take to build a lifestyle of faith.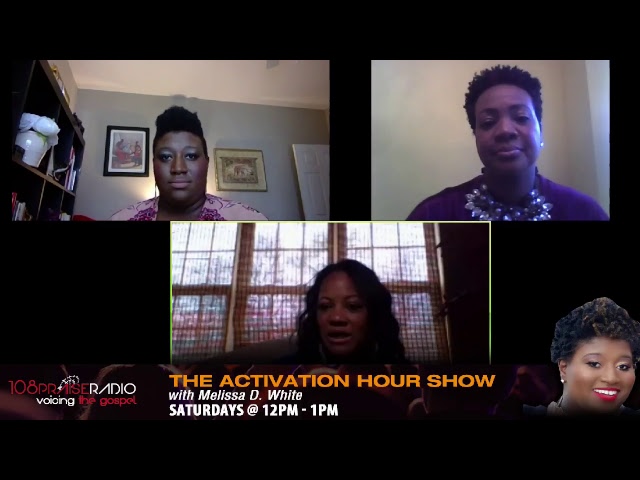 Dec. 9th- "Surviving the Holidays"
Don't stress the holidays! It is a time for joy and creating great memories. Tune in and listen to great tips from our guests, Natasha Redrick, "The Fundamental Mom" and Giovanna Geathers, Psychotherapist and Founder of The Breath Shoppe as we share tips on "Surviving The Holidays!"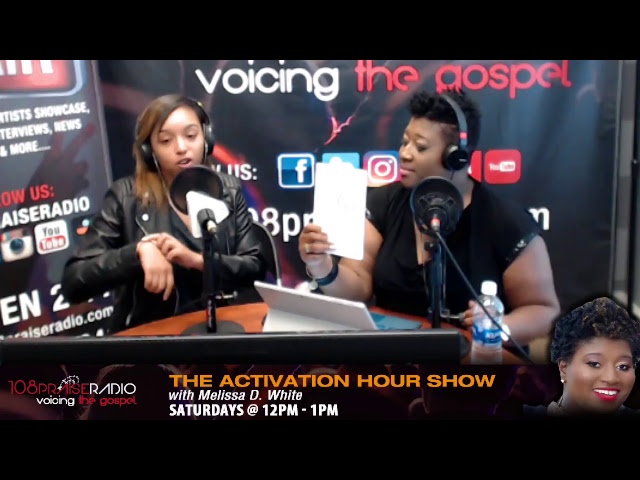 Dec. 2nd- "Getting Real With God"
Join us as we welcome our first "Activating Advocacy" segment with our Political Correspondent, Justin Kirnon and educate ourselves to remain politically involved beyond election season.
We also are "Getting Real With God" as we chat with this week's featured guest, Leah Hernandez, Author and Publisher of the book, Try God.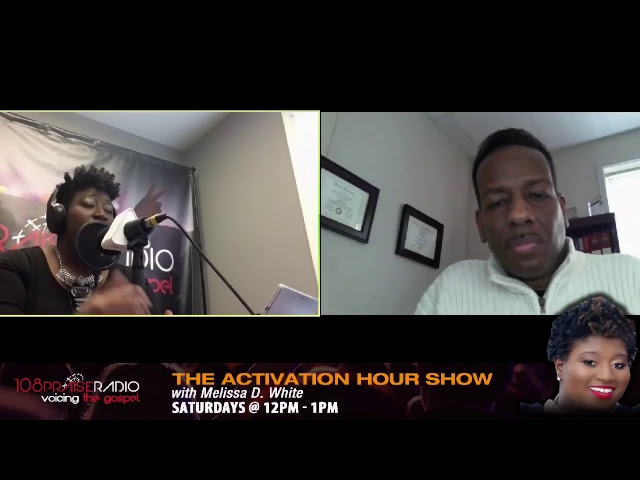 Nov. 18th- "Your Gifts Will Make Room"
Your Gifts WILL Make Room For You, but how do you cultivate your gift and be ready for greatness? Dr. M. Stanley Butler shares his wisdom as a advisor to nonprofits, faith-based organizations and businesses globally on how to fill the gaps, effectively grow as an organization and develop their gifts.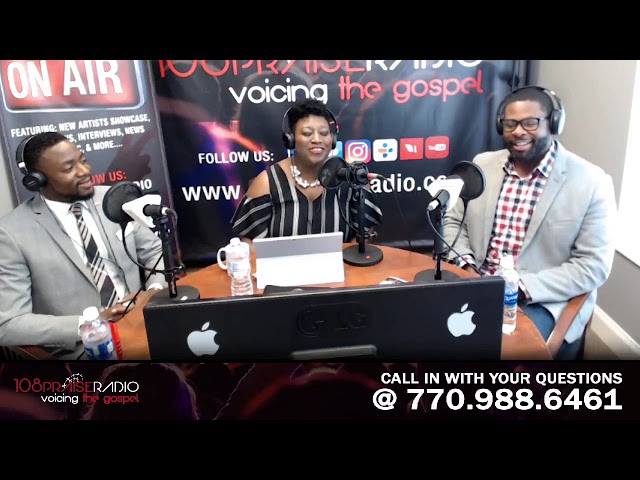 Nov. 11th- "Beyond the Election"
Navigating today's political climate can be challenging, and as citizens we must go "Beyond the Vote" to engage in advocacy to be active involved citizens and be educated on local issues. The church is a cornerstone in the community and still has influence in educating on public policy. Tune in on my informative conversation with Senatorial Candidate, Michael Glanton, Jr. and Lobbyist & Civic Educator, Justin Kirnon.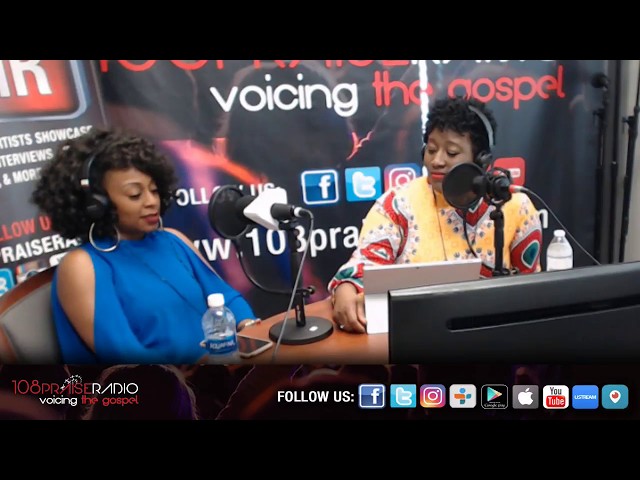 Oct. 28th- "Build Your Business, Grow Your Brand"
From starting a business out of her car to now running a full scale fashion boutique, featured guest, Kesha Denise who is the owner of Funky Flair Boutique shares how to "Build Your Passion, and Grow Your Business!"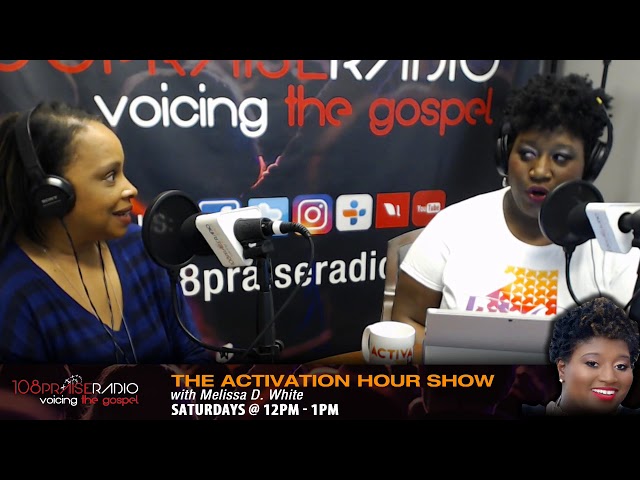 Oct. 21st- "The Strength to Survive"
1 in 8 women will be diagnosed with breast cancer in their lifetime. Survival begins the moment you're diagnosed, and featured guest, Lia Nichole Smith is sharing her story on "The Strength to Survive."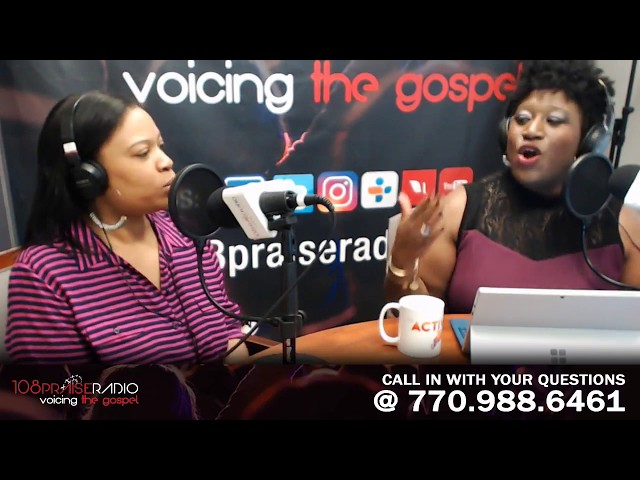 Oct. 14th- "Embracing Your Singleness"
Are you Embracing Your Singleness? We are! Tune in as I interview the Founder of the Embrace Your Singleness Ministry, Collette Crayton, about what it means to embrace the single season and how to live it in the most fulfilling way. Listen in & get Activated!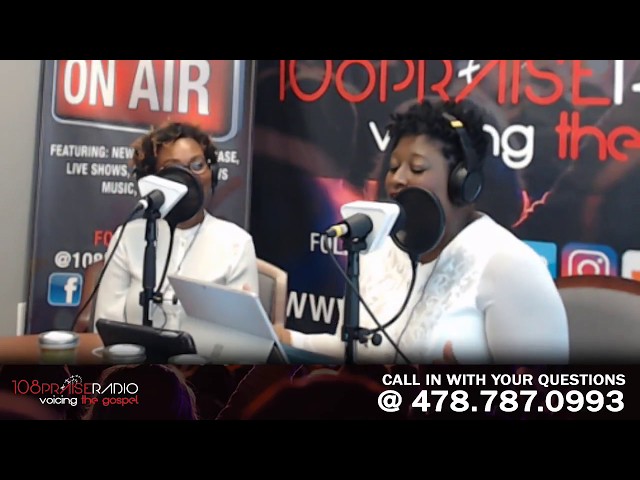 Sept. 30th- "Stirring Your Gifts"
She's Stirring Her Gifts in the kitchen, in life and in business! Check out my interview with the Domestic Queen, V. Taybron, Owner of Savor V. Online Bakery as we discuss "Stirring Your Gifts!"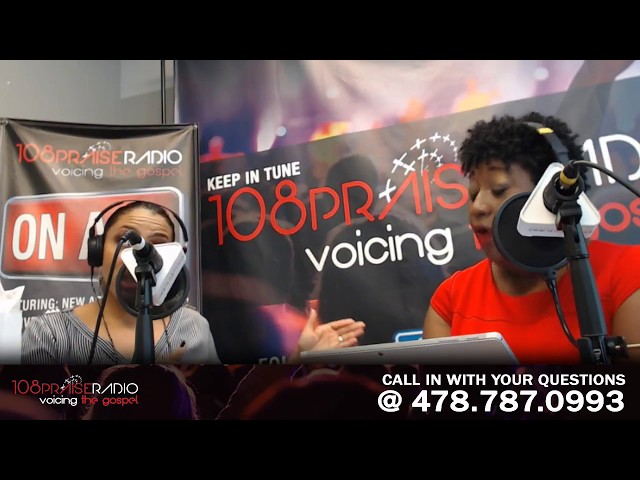 Sept. 23rd- "Take Back Your Life"
She's Fierce, Formidable & on Fire to see others win and live their best lives! Dr. Shekina Farr Moore is an influencer, game changer, gender advocate and master certified coach who transparently shares her journey. Tune in as we give you the tools to "Take Back Your Life!"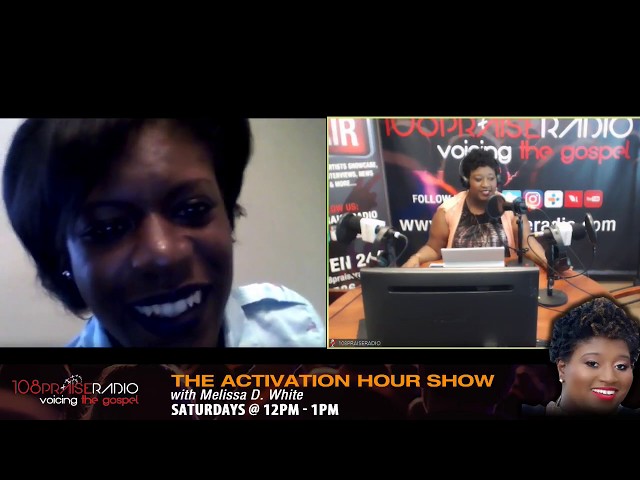 Sept. 16th- "Connected at the Cross"
As CEO of Connected Online Magazine, Lacey Rivers knows a lot about what it means to be Connected at the Cross. Listen in as she shares her faith journey in launching her online Christian magazine and the God-appointed connections it takes to make it in business and in life.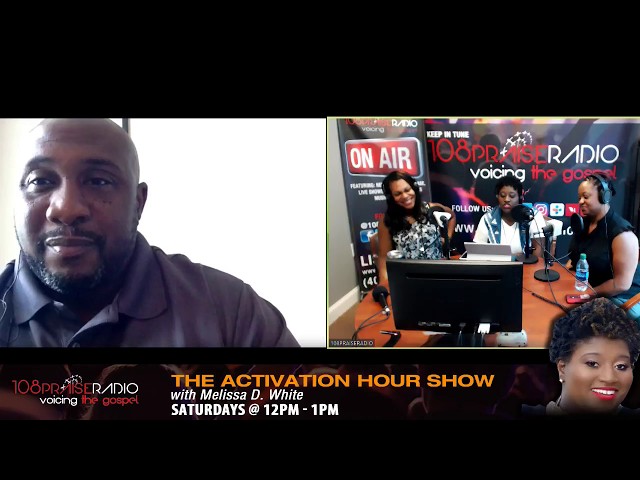 Sept. 2nd- "Save Our Community"
"Women Calling Men To Action: Save Our Community" is a compelling call to action documentary and public service announcement. Tune in as we share from visionary, K.Damon Blackmon and the cast of women community leaders who are moved to share their love, appreciation and need for the presence of our men in the community.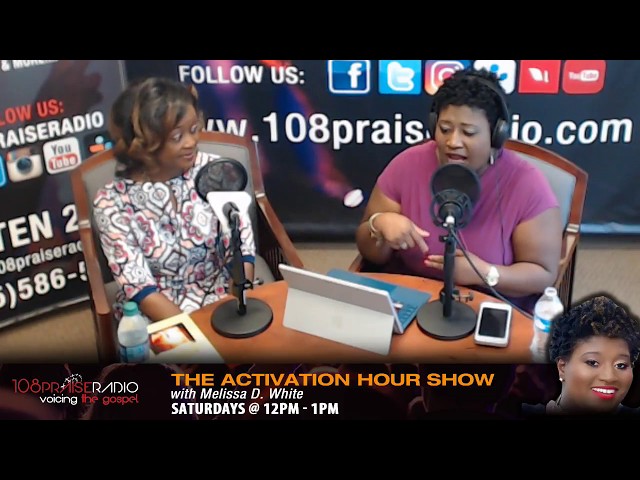 Aug. 26th; "Discipleship Equals Relationship"
We are called to be fishers of men and make disciples, but what does this mean for our everyday lives? Coach, Author, Life Coach & Minister Jacole Todd shares how Discipleship Equal Relationships.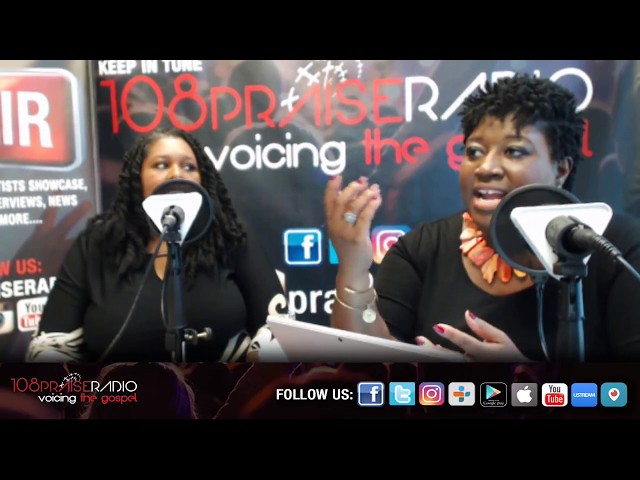 Aug. 19th- "Activating Your Story"
Everyone has a story to tell, and our featured guest, C. Cherie Hardy is here to help with "Activating Your Story." C. Cherie is the author of multiple books, a publisher, educator and owner of Avant-Guarde Books. Tune in as she shares her passion for helping others publisher their own books and tell their story.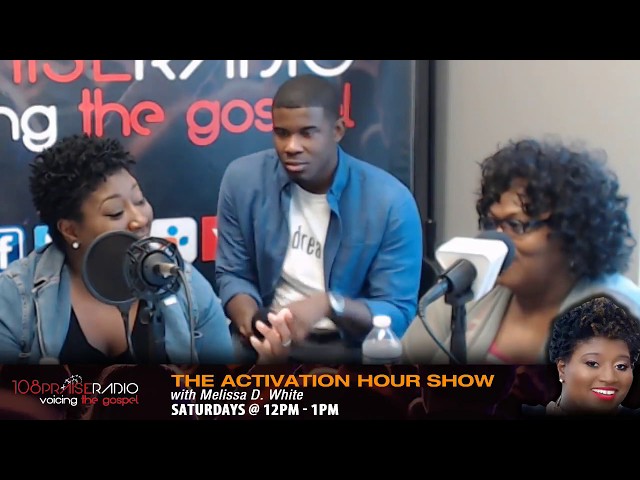 Aug. 5th- "Now That You Know"
Join the Cast & Crew of "Now That You Know," a coming of age independent film that explores the journey of living with HIV and the impact of those affected. Listen as the cast shares the important role of this film in creating awareness for a new generation.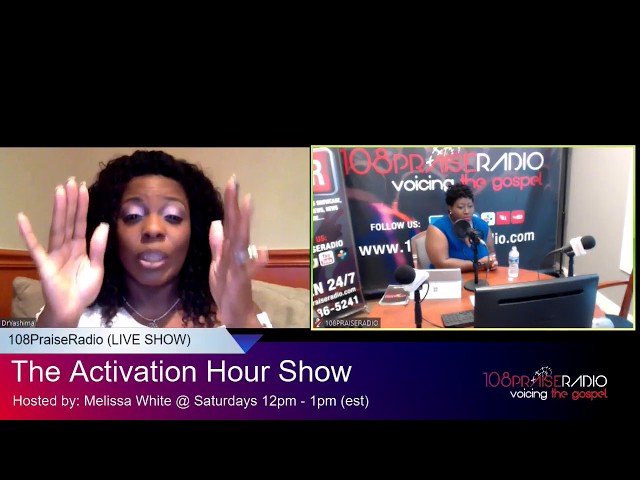 July 29th- "Corporate Gifts for

Kingdom Business"
Dr. Yashima White AziLove is the perfect blend of Corporate and Kingdom. Tune in as she shares how our corporate gifts are perfectly suited to aid in the advancement of Kingdom work.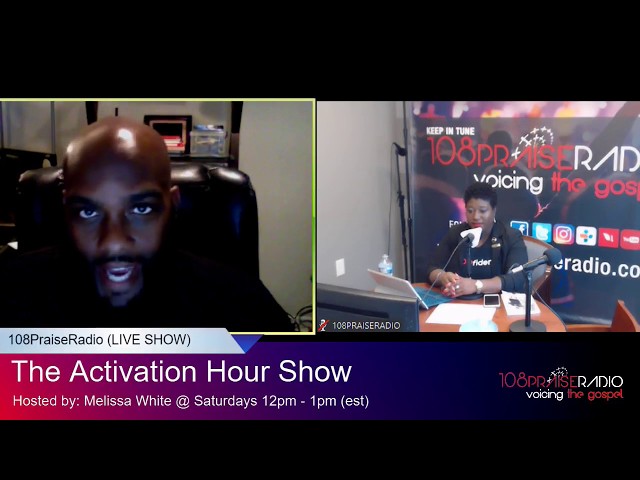 July 22nd- "Fit For the Fight"
"Half The Man I Was" is more than I book title, but a journey of how our guest, Marlowe (Lowe) Whitlow did more than loose 200+ lbs, but how he gained a life fit for the fight to be a better man. Tune in to hear Marlowe's story.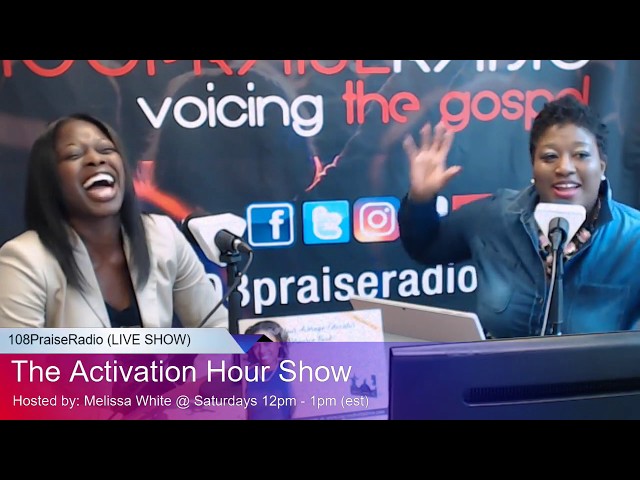 July 15th- "Activating Education"
Not your ordinary Guidance Counselor, Ebony Payno is Activating Education by giving students the tools they need to Succeed with DRIVE! Tune in to learn more about "Activating Education."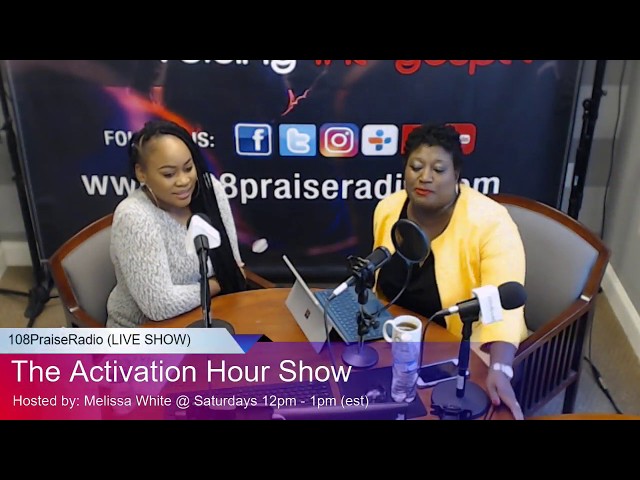 July 8th- "Faith It Until You Make It"
We are Faithing It on this week's Activation Hour! The fab and fierce Erica Dias joins us to share her book "Faith It Until You Make It" and her personal Faith It moment that lead to her starting her businesses an living a life she loves. Listen in and learn how to Faith It!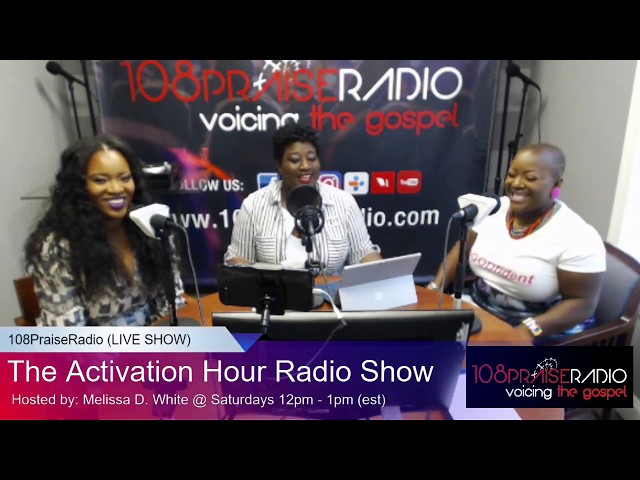 June 24th- "Faith & Fashion"
It's all about Faith, Family and Fashion on this segment of The Activation Hour Radio Show! Watch and listen as Talesha Austin, Owner of Diva Xpress Boutique and Dysha Castillo, Owner of Stylistic Consulting share about their faith journey in the leap to start their businesses in fashion. They are in blessed in their business to make others feel good through fashion!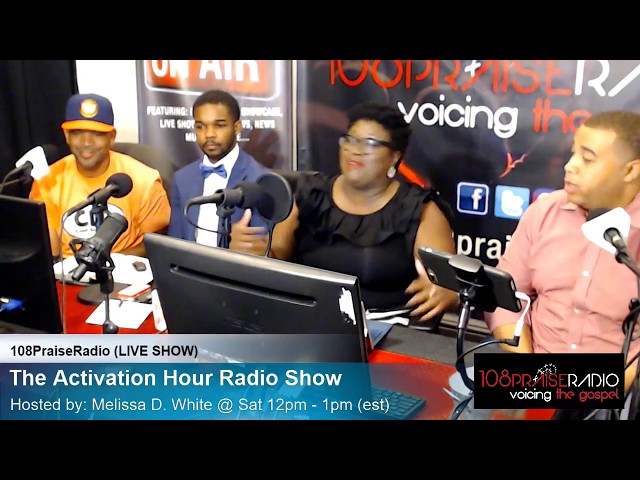 June 17th- "Activating Fatherhood"
These dynamic dads take on the role of "Activating Fatherhood." Our guests, L.V. Barnes, Pastor Michael Senior & Ryan Hemphill discuss fatherhood with loads of wit and wisdom on this show. Listen as they share what is means to be a Provider, raise a Godly seed and be a Cool Dad!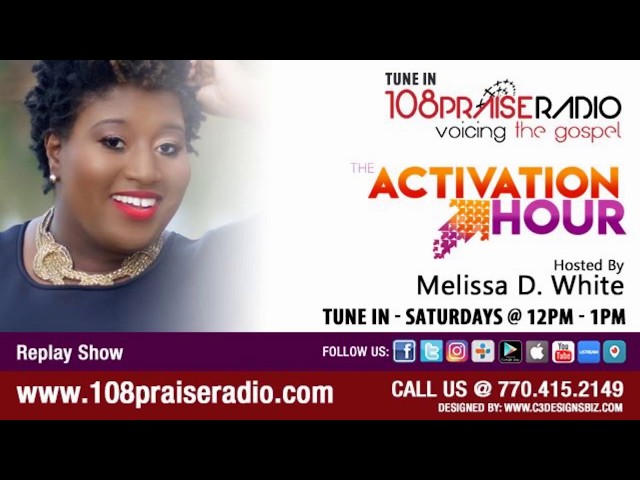 June 10th- "A Church Without Walls"
Our featured guest, T.K. Sims, shares with us her passion for serving God's people beyond Sunday mornings through her community outreach ministry. She empowers and activates us to be "A Church Without Walls."
June 3rd- "The Activation Hour" Radio Show

Topic: The Strength To Finish
Our featured guest, Dr. Gabrielle Starr, brings so much fire and excitement to the show as she encourages you to have "The Strength To Finish."
Listen and learn how to "be still" and "show up" so that you can finish strong!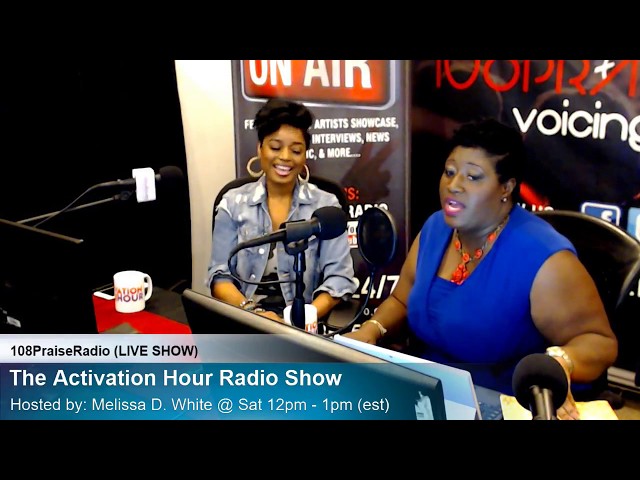 May 27th- "The Activation Hour" Radio Show

Topic: Saved, Single, Now What?
This week's guest, Karri Turner, M.Div , helps us dig into the topic "Saved, Single, Now What?" We talked like old girlfriends as we shared transparent moments of our single season and how to overcome challenges with being saved and single.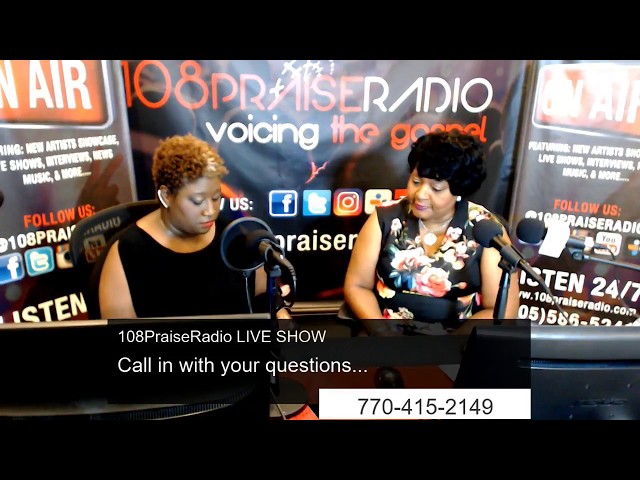 May 20th- "The Activation Hour" Radio Show

Topic: Activating Community: Taking A Stand Against Gun Violence
Our featured guest, Tammy Parrish, found purpose in her pain from the loss her family experienced from gun violence. She is reaching out to the community with the help of local officials and organizations, and she is charging others to do the same. Watch and be moved to Activate Your Community and take a stand against gun violence.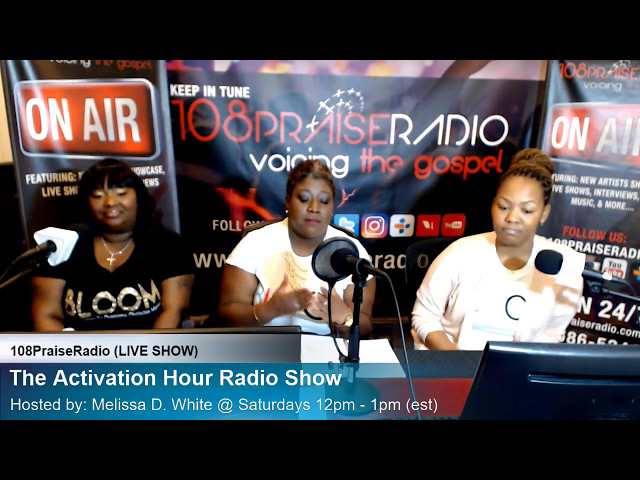 May 13th- "The Activation Hour" Radio Show

Topic: Activating Mental Health
We are taking mental health head on as we remove the stigma and share testimonies of pain, triumph and purpose despite mental illness. Listen as our guests, Chiquita Curney and Erika Utley share how to Uncover, Discover and Recover so that you can Activate Mental Health!
LIVE EVENT RED CARPET HOST: Women Calling Men to Action, Save Our Community Event

Event Host: Melissa D. White

Streamed Live by 108 Praise Radio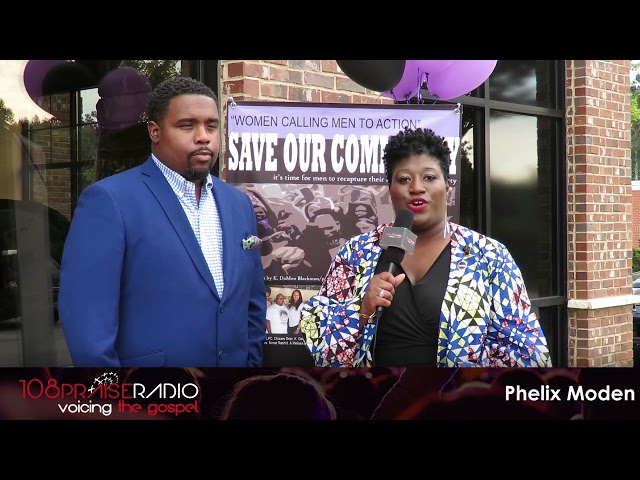 Click this text to start editing. This simple title and text block is great for welcome or explanatory text. When writing, try to keep things down to a few lines at a time. Break up your content into different blocks to keep your page interesting.

Click this text to start editing. This simple title and text block is great for welcome or explanatory text. When writing, try to keep things down to a few lines at a time. Break up your content into different blocks to keep your page interesting.

0

/